Membership area for PPWP Pro and PDA Gold users
Here you can manage all your license usage as well as downloading main plugins and its extensions.
Featured Posts
Useful WordPress Resources and Guides!
March 1, 2021
Throughout its nearly 2 decades of existence, WordPress has taken the lead on the diversity of plugins and numbers of plugin downloads.
February 25, 2021
Contact Form 7 has been consistently exploited by spammers. This article will show you 4 easy steps to add reCAPTCHA to Contact Form 7.
February 8, 2021
In this article, we will showcase 13 form design best practices that help you design great forms, make them UX-friendly, and of course, boost your form conversion rate.
Commitment
Customers endorse our products thanks to these
Hassle-free
Are you struggling to keep prying eyes out of your site and content assets? Let our plugins take that weight off your shoulders and facilitate your business growth.
Elite Support
Customer satisfaction is our top priority! We always put YOU - our valued customers first as a true inspiration. We work 24/7 to provide you with unparalleled support on website security and content management.
Simple yet Powerful
Built with non-techies in mind and packed with striking features one could ever ask for. At the heart of our philosophy lie Simplicity and Efficiency.
Trusted by clients
Let's see what clients write about us!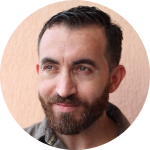 A Must-have Plugin!
"If you are attracting users to your websites by offering valuable downloads to your readers, this plugin is a must-have. You'll be offering great value to your loyal subscribers, whilst making sure your hard-work is not being abused and downloaded directly. The team behind the plugin is also fantastic to deal with"
Brilliant, Impressive and GREAT SUPPORT!
"While it took a couple of days to get all the kinks worked out, once it was running, it works *brilliantly*! Support was responsive, friendly, and on top of their game.
This is far more involved than your typical plugin. Server-level redirects and access rules must be configured. No two environments are identical. It's impressive they can deliver the promised functionality across hosting platforms, including with NGINX rather than Apache. Good job!"
A+++
"Very well team. I was near to losing my project because of some confliction with the theme. Then I took their help to fix my issue and I see the result in just 2 hours. Very nice person always ready to help A+++"
- Amritpal, India
Great support and custom solutions
"Love how the plugin works and how the team gives support. Even a custom question they came with a great solution. It's not only a plugin you buy! You get a partner."
- Sebastian
Great Plugin, great Support
"This is a great plugin and this team went out of their way to help me with issues I had with my theme, not the plugin. Thank you."
- ves Lajoie, yapmedia.net